We know that many track cars start their life as daily drivers and racers begin building, adding, removing, and modifying their car until it is the machine they want.  Weight reduction is always a large part of this process.  Anyone who has ever taken apart a sunroof assembly knows how much weight can be saved by removing the glass, or even the entire system.  And that is where Northwind comes into play.  By combining efficient design, advanced materials, and proven manufacturing techniques we can produce a carbon fiber sunroof inserts that weigh an average of 29 ounces.  On the BC/BF chassis this translates to a 26lb weight savings with the delete installation.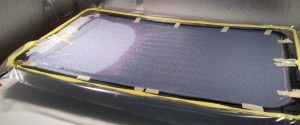 Each insert is made from a combination of 2×2 twill 3k70 carbon fiber, E-glass fiberglass, core, and epoxy resin.  The insert is infused with an aerospace grade UV resistant epoxy resin and cured at 170 deg. Fahrenheit.  The epoxy resin will not shrink or off-gas like polyester resins and is dimensionally stable.  The thickness of the carbon insert is 0.170in thick and the factory glass is 0.200in thick, providing room for your clear coat.  Additionally, every mold is manufactured directly from the factory glass to ensure that the contour precisely matches the glass and the roof line.
Installation:
These deletes have been designed to completely fill the opening in the chassis and replace all the factory system components.  Installation is accomplished by attaching brackets to the flanges in the chassis opening and then bonding the delete to the bracket.  From there a silicone RTV seal is applied to the perimeter.  We a recommended installation guideline – here – but there are many ways to skin the installation cat.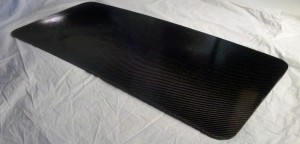 Please note that these parts are not clear coated.  Northwind specializes in advanced engineering and manufacturing, not spraying clear.  Therefore, we will leave the clear coating to you or your favorite painter.  Our parts have a high gloss out of the mold but we do recommend a professional grade clear coat to really make it shine and for a little added UV protection.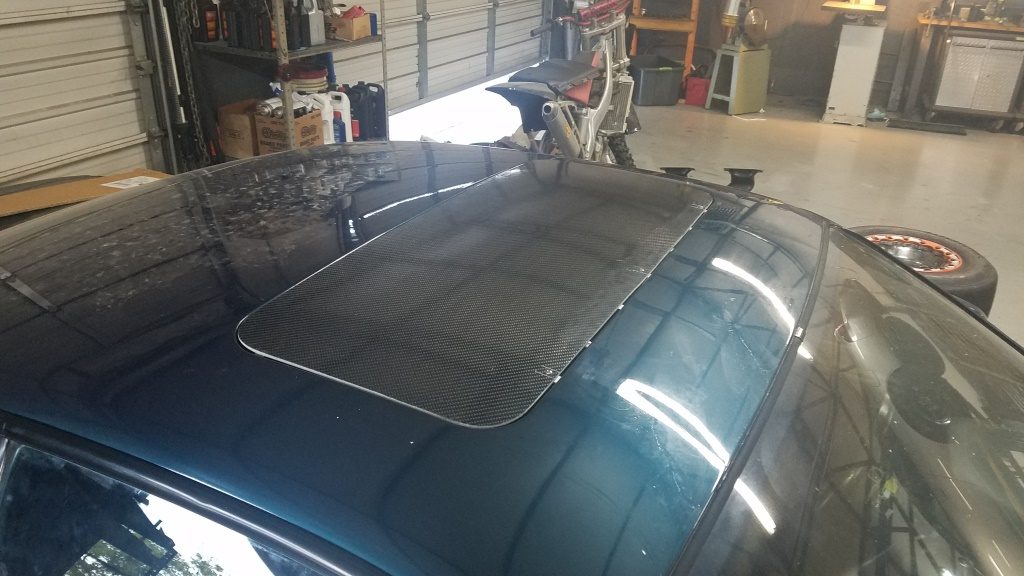 Current Supported Chassis:
– Acura RSX, 02′-06′
– Acura TSX, 04′-08′
– Audi A4/S4, 96′-01′
– Audi A6/S6, 12′-18′
– Ford Mustang, 79′-93′
– Nissan S13 Coupe, 88-94′
– Nissan S14, 95′-99′
– Subaru BC/BF Legacy, 89′-94′
– Subaru GC Impreza, 93′-01′
– Subaru WRX, 04′-07′
– Subaru WRX, 08′-14′
– Subaru SVX, 94′-97′
– Subaru BP Legacy, 03′-09′
If you have a chassis that we currently do not support, please contact us.  We are always happy to work with customers to get new molds online.
Pricing:
Please see our pricing sheet for standard rates – Price List
Disclaimer
All Parts are aftermarket products and are strictly intended for race use only. The Parts are not intended and should not be used on street vehicles.